RESIDENCY AT LADEMOEN KUNSTNERVERKSTEDER IN TRONDHEIM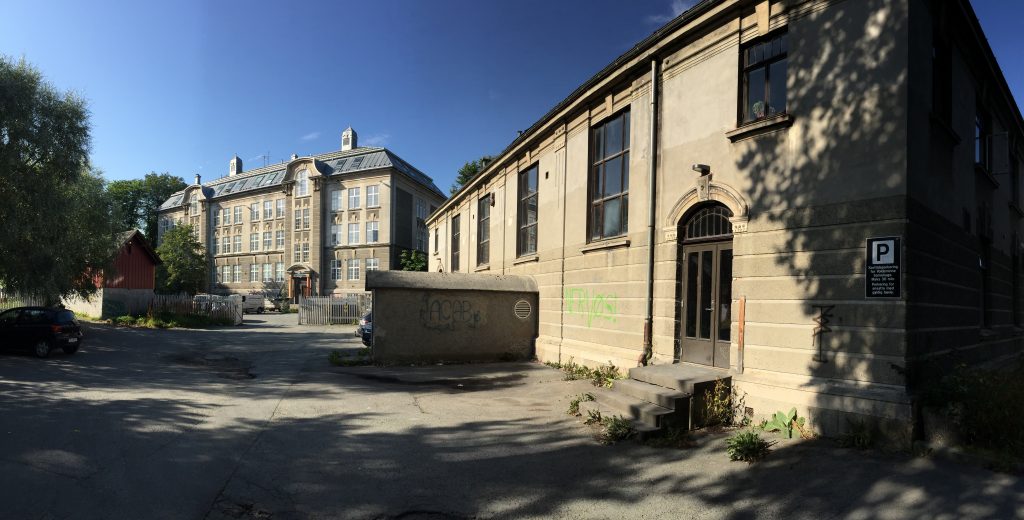 For information about the interdisciplinary residency click here.
OPEN CALL for residencies from September 2023 to December 2024
Application deadline: 1st of March 2022 / 23:59 CET
Who we are
Lademoen Kunstnerverksteder (LKV) is a foundation running a studio collective with workshops and 42 studios for professional artists, the gallery space BABEL visningsrom for kunst and a residency program for visual artists and interdisciplinary projects.
LKV is located in a former school building from 1906, and has workshops for wood and metal, darm room, lithography and graphic workshops, and a ceramic oven. In the old gym building we have four apartments for guest artists. Today almost 50 artists work at LKV. And each year about 25 guest artists from all around the world have residencies at LKV from two weeks to three months. LKVs workshops and projects rooms are also used by external renters for production of art over shorter periods.
Who can apply
The residency program is open to professional artists based outside Trondheim. Artists can apply for a 1 – 3 months stay.
We especially encourage you to apply if you are an artist interested in engaging in the local community, either socially or through professional collaboration.
What we offer
Stay in Trondheim from 1 to 3 months with covered housing and studio.
Studio apartment in the old gym building just across the courtyard from the main building. Apartment contains: 140 cm wide bed, bed linen and towels, dishwasher, refrigerator and freezer, fully equipped kitchen, laundry room and storage room if needed.
A Studio of 50 sqm on the 2nd or 3rd floor of the main building with large windows facing the park (west).
Access to joint workshops for wood, metal, graphics, lithography and analogue photography
Possibility to have guests, for a fee of 500 NOK / week (free for children under 2 years)
Possibility to rent project rooms (50 and 90 sqm) on the ground floor.
Joint kitchen in the main building, shared with all the artists at LKV.
Opportunity to apply for an exhibition at BABEL visningsrom for kunst

in connection with the stay. Choose 'exhibition at BABEL' in the application form and include the project description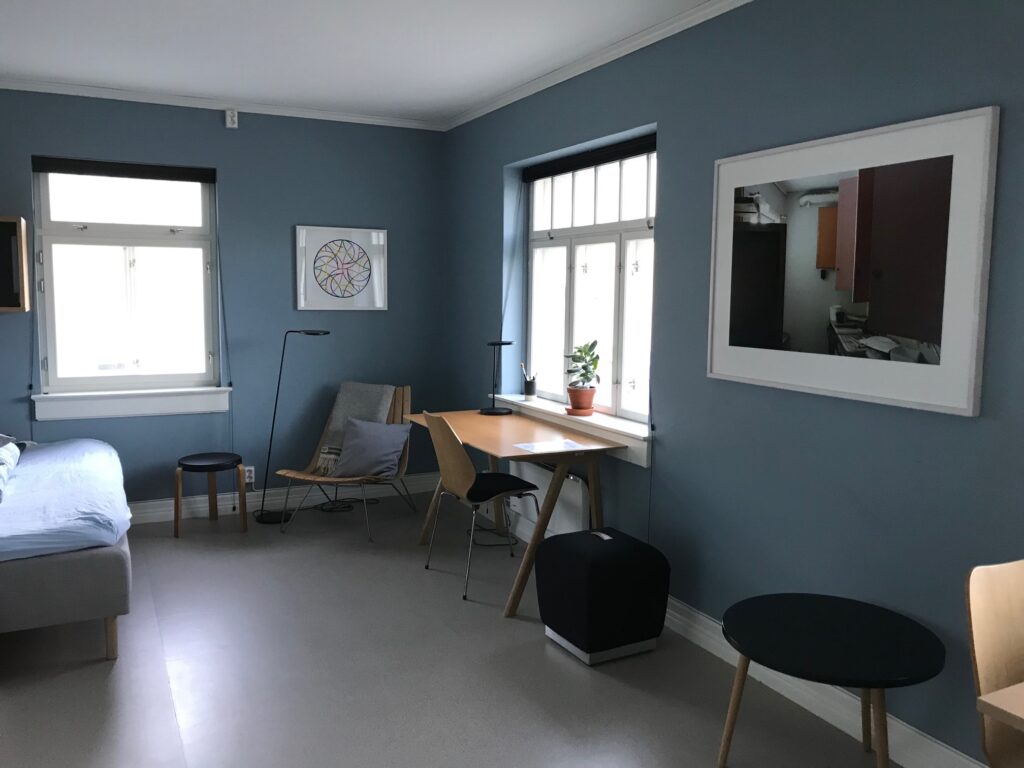 What we expect of the visiting artist
LKV will cover expenses for studio and accommodation. All other expenses, such as living costs, travel, materials, insurance and transport must be covered by the artist themselves. We encourage all applicants to apply for funding in their home countries.
Artists are expected to hold a presentation on their own work/project during the stay.
Practical information
As we are running the residency on limited administrative resources, selected artists must be prepared to be self reliant at times. We will do our best to facilitate contacts, network and local collaborative partners so that artists can achieve what they have set out to do for their stay. Trondheim is a small and friendly city and it is easy to get in touch with the local artistic community.
Workshops include wood, metal, graphic, litography, silk screen and dark room. Short introduction is offered for the wood workshop. For the other workshops; you can use them if you are familiar with them, and you have to bring your own materials/chemicals.
We do not have elevators in any of our buildings.
Due to postponed residencies in 2020 and 2021 we are reserving the first half of 2023 and the open call is for the second half of 2023 and the whole year of 2024.
Application
We only accept applications through the web form.
The application must contain the following information:
Name, contact info, date of birth and nationality
Artistic genre
For how long and when you would like your residency, please provide three prioritized alternatives.
One pdf file (max 10 pages and 20 MB) including:

Artist statement (max 1000 characters)
A project description presenting the artist's project in Trondheim and possible collaborations (max 2000 characters)
A portfolio with relevant works. If applicable please provide us with links to video and/or sound works.
CV
-> Name the PDF like this: 'LKVres_lastname', example: 'LKVres_Garcia'

If you are applying for an exhibition or event at BABEL visningsrom for kunst, please include a separate pdf file with project description and illustrations (if needed), max 3 pages
-> Name the PDF like this: 'LKVres_lastname_BABEL', example: 'LKVres_Garcia_BABEL'
Incomplete applications, and applications handed in by email will not be considered.
The applications will be reviewed by the manager at LKV, the project leader at BABEL and an external artist.
Artistic quality is given priority when selecting artists for the residency program. LKV will also take gender and geographical balance into account.

Deadline: 1st of March 2022 at 23:59 through online form.
Applicants will be notified after the selection process is finished, by the end of May 2022.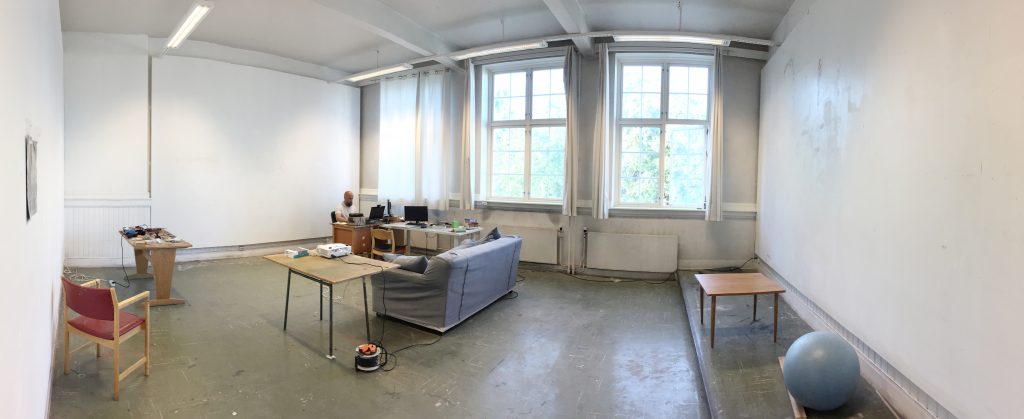 Funding:
Suggestions on where to apply for funding