OPEN CALL
The next open call will be announced in December 2021 for residencies in 2023 and 2024.
Lademoen Kunstnerverksteder (LKV) would like to invite artists of all disciplines to apply to our interdisciplinary residency program!
This is a newly started part of LKVs residency program and will focus on interdisciplinary projects. We are open for applications from artists that already work with interdisciplinary projects or would like to experiment with interdisciplinary projects. There are two studio apartments available for this program.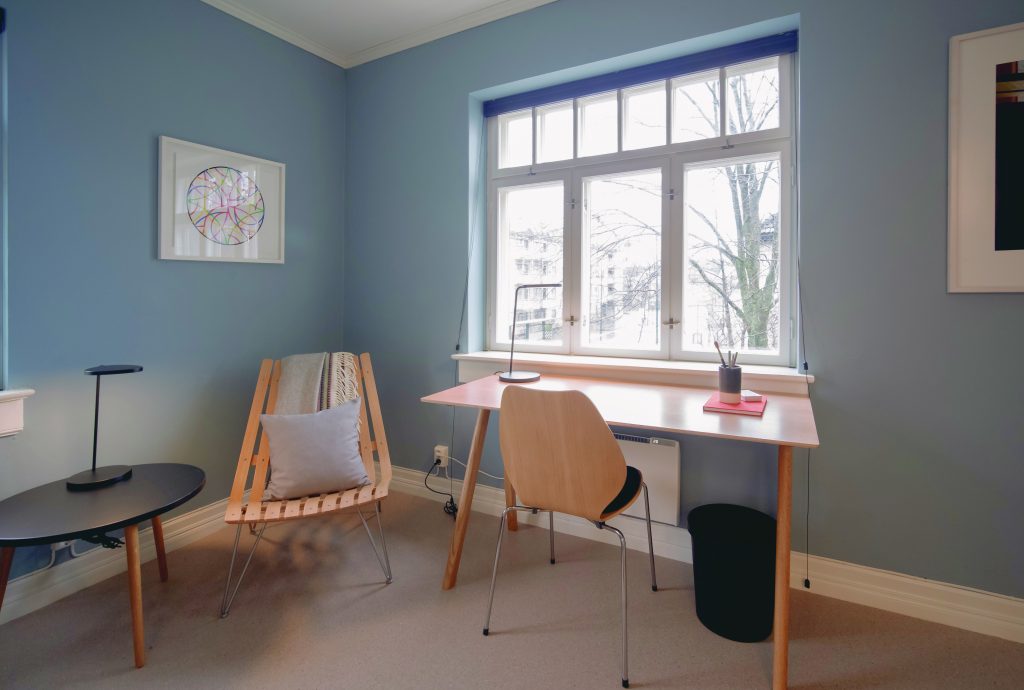 All guest artists may also apply to have an exhibition at Babel. The gallery is located 200 m away from LKV and is approximately 100 sq m. It is also possible to arrange smaller events in collaboration with Lena Katrine Sokki, the project manager at Babel.
Since 1996, LKV has received approximately 200 artists from 35 different countries working in our residency. See the complete list of artists at our website.
Please state in the application:
What kind of facilities you will need?
How many people you are, and if you need one or two apartments
Do you have any collaborative partners in Trondheim?
If and how your project is interdisciplinary
List of possible facilities
Stillverk1, music practice room including piano and drumkit, possibility for concerts (28 people)
DansiT, dance studio, has to be cleared every evening Mon-Fri (because of evening classes)
Rosendal Theatre
List of collaborators
DansiT
Rosendal Teater
Norsk forfattersentrum Midt-Norge
Stillverk1
Midtnorsk Film
Please send an e-mail if you have specific questions or would like more information on the facilities/collaborators.
Duration of residency: 2 weeks to 3 months
Disciplines, work equipment and assistance: Visual Art, Sculpture, Dance, Theatre, Printmaking, Performing Arts, Textile Art, Music, Literature, New Media, Photography, Film. Workshops include wood, metal, graphic, litography, silk screen and dark room. Short introduction is offered for the wood workshop. For the other workshops; you can use them if you are familiar with them, and you have to bring your own materials/chemicals.
Studio / workspace: Collaborators can provide practice room for musicians, dance studio and theatre stage, please state in the application what you need.
Expectations towards the artist: short artist talk/reading/concert/performance etc for the tenants
Application information: The application must consist of a project proposal for the residency period, artist statement, updated cv and documentation of current work. We only accept digital applications that are put together in one pdf file.
The application must contain the following information:
Name, address, date of birth and nationality
Artist statement (maximum 1000 characters)
For how long you would like to stay, and when you would like to come. Please provide three alternatives, arranged as your 1st, 2nd and 3rd choice
Project description, containing plans for your work in Trondheim and possible collaborations
Documentation of your work: Images, text pdfs, and if applicable provide us with links to video and/or sound
CV
If you are applying for an exhibition or event at Babel Art Space the project description should include plans for this as well
Applications must be submitted digitally and as a single pdf-file
Funding:
Suggestions on where to apply for funding