LKV has a number of workshops and project rooms available for all professional artists.
There are workshops available for wood work, metal, printmaking and photography, as well as three project rooms in different sizes that can be used for larger projects: Two inside the main building (ca 50 m² and ca 90 m²) and one in a building adjacent to the main one, not heated. Professional artists are welcome to rent both project rooms and workshops.
The rates are divided into three categories:
1) For professional artists working in not sufficiently funded projects:
NOK 300/day or NOK 1000/week.
2) For professional artists working in fully funded projects, as commissioned projects, or using the space for exhibition purposes:
NOK 500/day or NOK 1500/week.
3) For companies and institutions:
NOK 2000/day or NOK 4000/week.
By renting a project room, the artist can also use the workshops at LKV for an additional amount of 300/week.
Required introduction in the workshops for new tenants: NOK 300
Info sheets:
Small project room
Large project room
Contact us on mail@lkv.no for available periods and booking. Available dates for project rooms can be found here.
We sometimes host courses in artistic techniques and materials. Courses are announced on our web page and on our facebook page.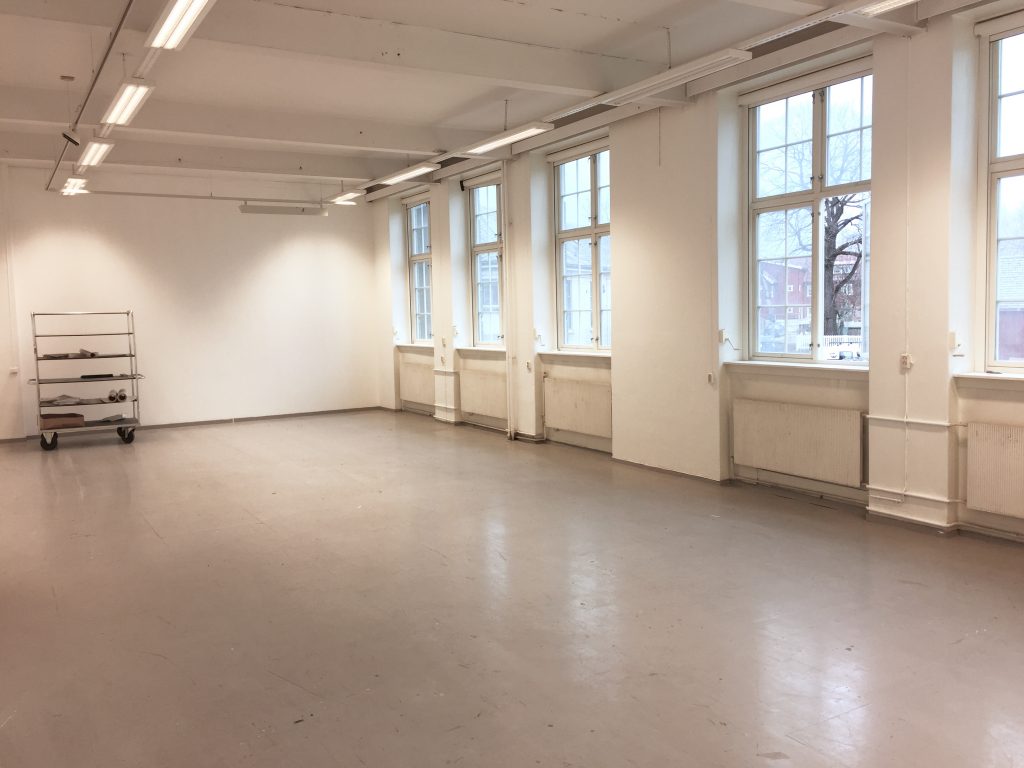 Project room inside main building, ca 90 m²