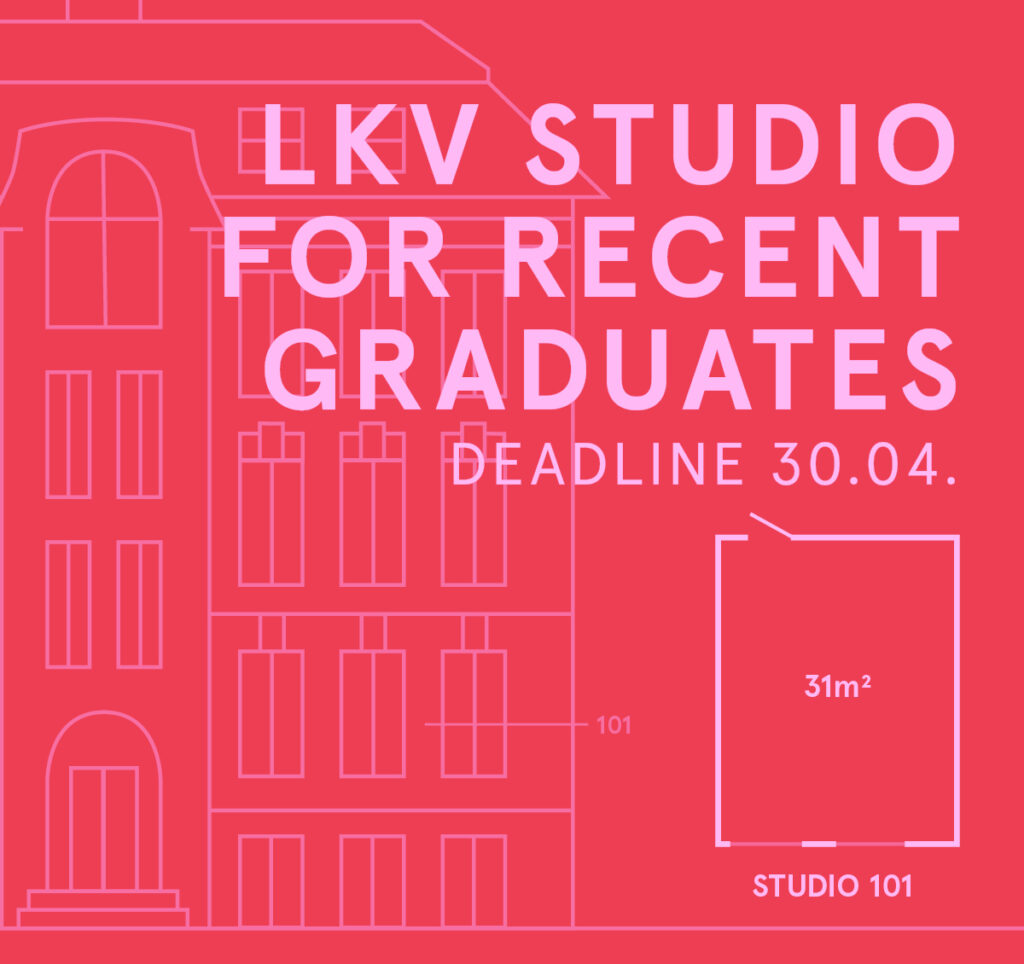 Studio 101 – 31 m2 – ca NOK 2082/month
· For artists graduated in the current year or the previous year
· One-year contract – with a possibility to have a smaller studio at LKV for around 7 more years
· Available from August 1st, 2023
Application deadline: April 30th, 2023
In addition to the rent:
· Shared costs: ca NOK 4500/year
· Husrådet: NOK 400/year
· BABEL visningsrom for kunst: NOK 1200/year
Lademoen Kunstnerverksteder (LKV) is a broad art institution that includes a working community for over 40 professional visual artists and craft artists, production workshops for printmaking, metal, wood, analogue photography and a ceramic kiln available to all professional artists, an international artist-in-residence program and a solid artist-run exhibition space for contemporary art: BABEL visningsrom for kunst.
The applicant needs to use the application's form.
If your application contains audio or video, insert this as an online link in the portfolio section of your application. Application must be submitted in any of the Scandinavia languages or English.
Application must contain:
Filled in form: applicant's full name, registered address, residential address, email address, telephone number, organization number and other relevant contact information.
Attached PDF: 13 pages maximum, 20 MB, name file: STUDIO_Lastname with:
· 1 page with presentation of your future plans (max. 400 words), short artist statement (max. 200 words), description on how the studio/workshops will help your practice/plans (max. 200 words)
· Portfolio – max. of 10 pages
· CV – max. of 2 pages
Applications are reviewed by Trondheim Municipality Studio Assignment Committee. Award criteria can be found here (in Norwegian): www.trondheim.kommune.no/atelier/
Trondheim Municipality Studio Assignment Committee consists of:
– Anniken Elisabeth Storhaug, Dropsfabrikken
– Solveig Lønmo, Nordenfjeldske Kunstindustrimuseum
– Jan Felix Eberhard Gmelin, NTNU Kunstakademiet
– Erlend Leirdal, Norske Kunsthåndverkere Midt-Norge
– Annika Borg, Trøndelag Bildende Kunstnere
– Barbro Tiller, Lademoen Kunstnerverksteder