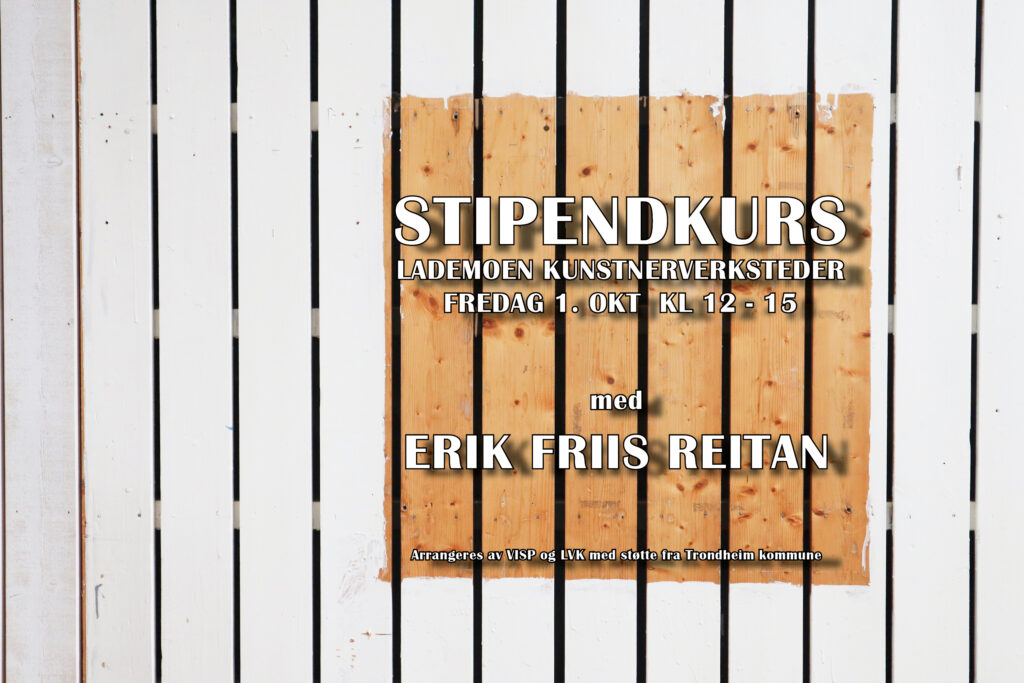 Date: Friday the 1st of October
Time: 12.00-15.00
Place: Lademoen Kunstnerverksteder
Sign up: Send an e-mail to kurs@lkv.no to sign up
Participants: 30
(The workshop will be held in Norwegian)
Are you having trouble with finding the right words when you are applying for working grants? Which works do you show? Should you be writing in art-speak? And what is "artistic plans"?
In this workshop we will run through some basic tips on how to write the big working grant application. How to prepare the application, how to navigate within the forms, how to organise the visual material, and how to describe your artistic work in a way that increases the chance of success. We will have time for questions and discussions, and are aiming for a relevant workshop fitting for both beginners and experienced artists.
Erik Friis Reitan is a visual artist and PHD fellow at the Art Academy in Bergen. He recently showed the exhibition Teleportation #3 at KODE4, and has received several grants and been a part of different juries and committees. Erik likes to share his experiences, and have held several workshops on application writing and exhibition documentation the last few years.
The workshop is a collaboration betweent VISP and Lademoen kunstnerverksteder, and is supported by Trondheim kommune.