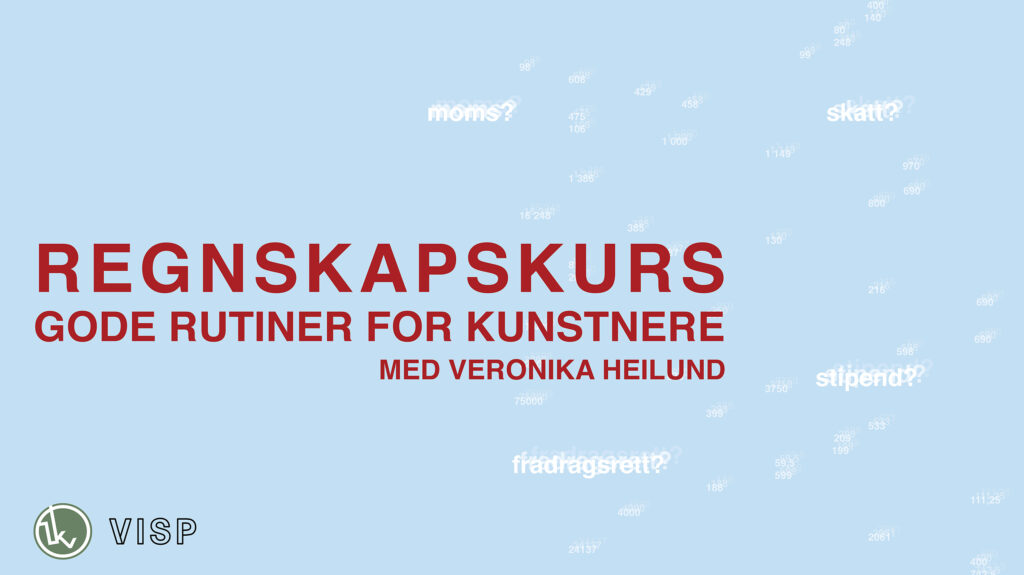 Accounting course with Veronika Heilund
Date: Tuesday 23rd of November
Time: 19:00 – 21:00
Venue: The gym at Lademoen artist workshops
Registration: Send an e-mail to kurs@lkv.no to register
Instructor: Veronika Heilund, economist and musician
Language: Norwegian
How should you organise your accounts throughout the year? What are the accounting rules really like when you have received a scholarship? Are you exempt from all VAT reporting as an artist?
On November 23rd, VISP and Lademoen Kunstnerverksteder will hold an accounting course that deals with the right to deduct, tax, scholarship and VAT rules, as well as good accounting routines for artists. The course is suitable for both unestablished and more experienced, and there will also be an opportunity to ask questions.
Feel free to send questions in advance to veronika@visp.no if there is something specific you want us to address on the course.
The course is a collaboration between VISP and Lademoen artist workshops, and is supported by Trondheim municipality.