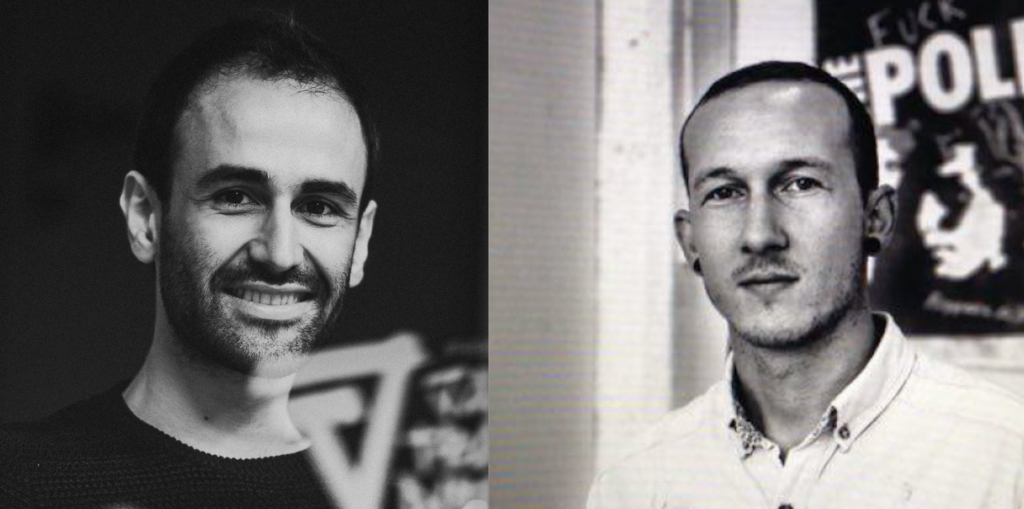 In residence: Yasen Vasilev // In house: Per Stian Monsås
Where: LKV's GYMSAL
When: January 26, 13:00 – 14:00
Language: English
Welcome to the presentation by writer and performance-maker Yasen Vasilev, who is in residence at Lademoen Kunstnerverksteder (LKV) until the end of March; and by visual artist Per Stian Monsås, who is a tenant at LKV since November 2020.
Yasen Vasilev (1988, Bulgaria) is educated at the theatre academies of Sofia and Shanghai, and works internationally in the field of contemporary dance and performance as a maker, dramaturg and critic. He is a regular contributor for Springback magazine, collaborator of Belgian choreographer Ehsan Hemat and co-founder of Radar Sofia, a residency for playwrights, dramaturgs and artists at risk. During his residency at LKV, Vasilev will work in collaboration with DansiT with a group of local dancers on a Norwegian version of his performance "Impossible actions". The piece will be presented in Rosendal teater on Feb 11-12th. For the second half of the residency he will be joined by choreographer Ehsan Hemat (Iran/Belgium) to research together Hemat's new solo "everything brings us back to the body"
Per Stian Monsås (1990, Norway) draws his inspiration from the surrounding environment and experiences connected to everyday life. In the mundane, he tries to find those hidden gems take makes life interesting and highlights them through abstraction. Within his material and spatial practice, this abstraction can present itself as a wide variety of expressions. His work aims to cultivate experiences that can connect, and shared between, the viewer/participant and the work.Monsås graduated with a MFA from Trondheim Academy of Fine Art. His work has been commissioned for Hurtigruten (2018) and REV Ocean (2020). He was bestowed the Debutant Award at the 45th Trøndelags Exhibition in 2021. Monsås lives and works in Trondheim.
Photo (cropped): Yasen Vasilev (left) by Egle Sabaliauskaite, Jauno teatro dienos festival (LT) and Per Stian Monsås (right) by Kristin Slotterøy.