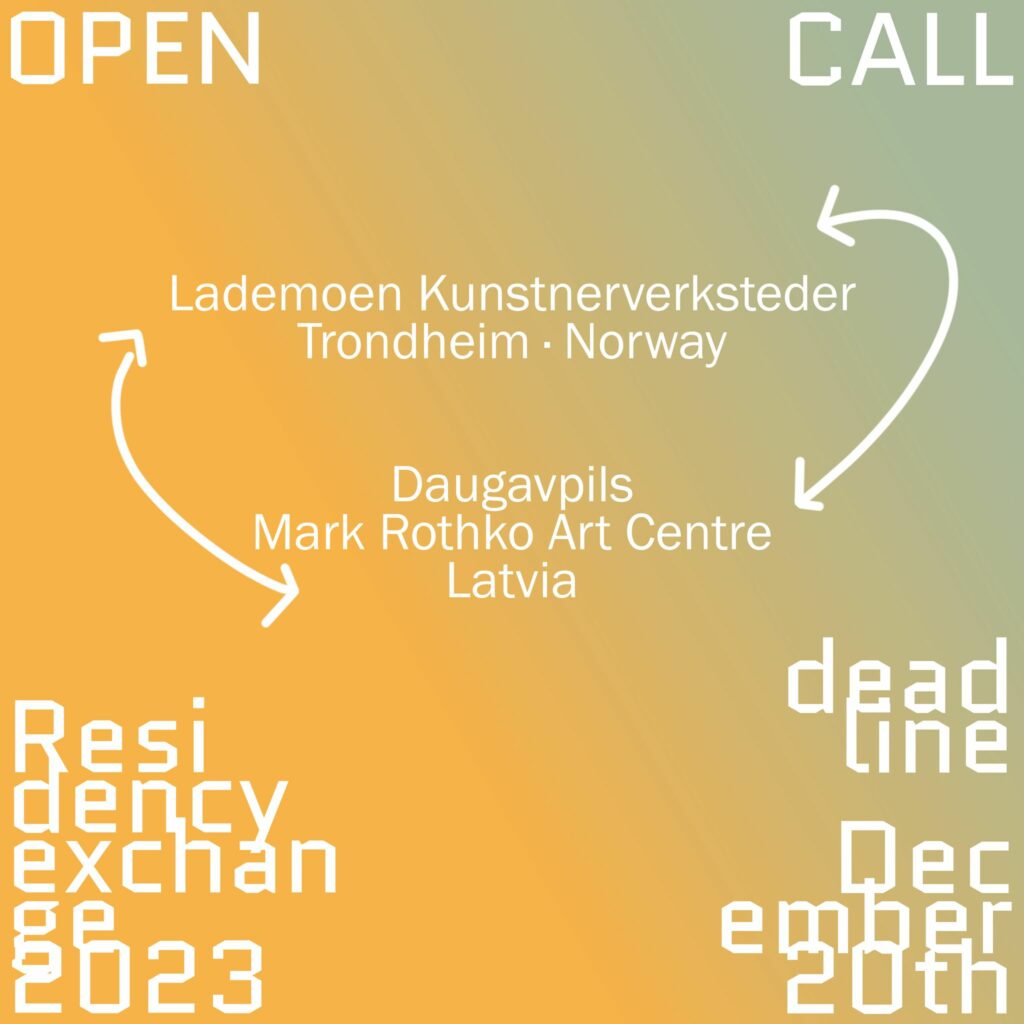 Lademoen Kunstnerverksteder (LKV) is very happy to announce that from 2023, initiates an exchange residency program with Daugavpils Mark Rothko Art Centre, in Latvia! Two professional artists from Latvia will come to Trondheim for one month's residency at LKV, and two artists from Trøndelag will be offered one month in residence at Mark Rothko Art Centre.
We are now looking for 2 professional artists living in Trøndelag that would like to be for 1 month (October 2023) in the exciting Residency Program at the Mark Rothko Art Centre!
Deadline: December 20th, 2022 23:59 CET
Results will be announced in December
WHO
– Professional visual artists with a residential address in Trøndelag.
– Affiliated with an art members organisation.
– We encourage any artistic genre.
WHEN
– October 2023
WHAT is offered
– A renovated bedroom with a private bathroom and a shared kitchen (tea, coffee, dishes, kettle, toaster, electric cooker, microwave, refrigerator, washing machine) during your residency period in Daugavpills, Latvia. This contains: 120 cm wide bed, bed linen and towels, dishwasher, refrigerator and freezer, fully equipped kitchen, laundry room and storage room if needed.
– A shared 50 sq. m. studio for printmaking and painting inside Rothko Centre's premises(although the studio is better equipped for this practices, others are welcome).
– 24/7 access to joint workshops for printmaking and painting

APPLICATION
Only English applications are considered.
You must use our application form and send in the attachment:
One single PDF (max 10 pages) containing:
– Project description · max 400 words
– Portfolio · max of 7 pages
– CV · max of 2 pages

DEADLINE
December 20th, 2022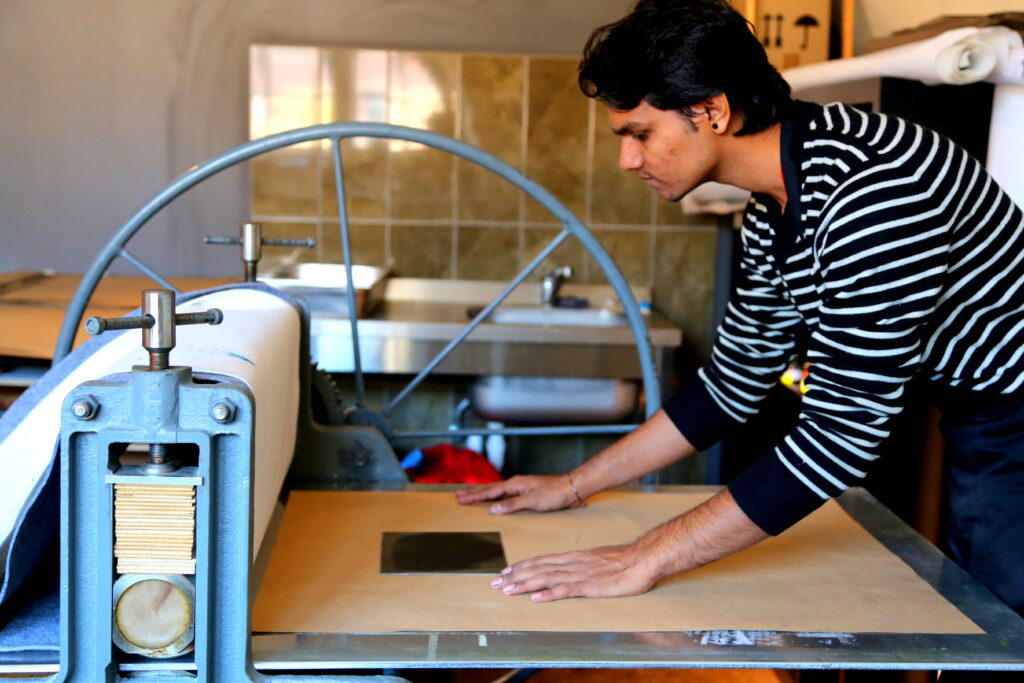 OTHER
– Other expenses, such as living costs, travel, materials, insurance and transport must be covered by the artist themself. We encourage all applicants to apply for funding.
– Residency artists are expected to do a short artist talk/reading/concert/performance etc. during the stay.
– Daugavpils Mark Rothko Art Centre expects a donation of at least one artwork created during the residency period (subject to further discussions between Rothko Centre and the artist).
– We do not have elevators in any of our buildings.
– The application will be equally processed by both organizations.
ABOUT
Daugavpils Mark Rothko Art Centre is a diverse cultural education centre rich in creative impulse. Solo shows, group exhibitions, juried exhibitions and symposia are organised here in a variety of media. Every 2 years, ceramic artists are invited to participate in the international ceramics biennale. Also, artists and creators frequently take the opportunity to work in the centre's studios or stay in its residences.